NEW
2788
1
Course code: 000130
Fundamentals of Pumps and Compressors
4.4
16 ratings
20 students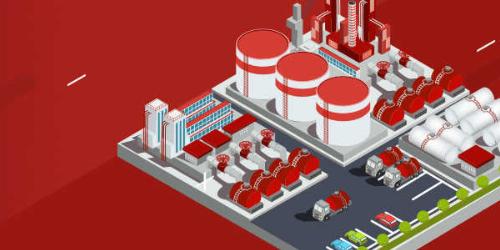 What this course about?
Immerse yourself in the world of pumps and compressors with our unique five-day "Fundamentals of Pumps and Compressors" training program! This course is designed for anyone who wants to learn about different types of pumps, their selection, operation, and maintenance, as well as gain knowledge on the functioning of compressors and their management.
You will start by learning about the classification and construction of various pumps, including centrifugal and positive displacement pumps, as well as the features of gland packing. Then, you will move on to pump parameters, their characteristics, and the factors influencing their selection. An important topic of the course is the combined operation of multiple pumps, where you will study parallel and series pump installation schemes.
The course also thoroughly covers various methods of adjusting pump parameters, as well as the overall efficiency of pump systems and proportional regulation of pump head. A significant component of the training is the maintenance of pumps, where you will learn how to correctly install, service, prepare for startup, and manage pump operation, as well as determine the requirements for operation and maintenance systems.
Additionally, the course will enable you to master knowledge of different types of compressors, such as reciprocating, diaphragm, multistage, as well as rotary, screw, centrifugal, and axial compressors. You will learn how to work with compressor installations and the specifics of their control.
Don't miss the opportunity to take this comprehensive and in-depth course, which will allow you to become an expert in the field of pumps and compressors and provide a competitive advantage in the job market. Register today and begin your education with the "Fundamentals of Pumps and Compressors"!
Who is this course for?
Engineers, senior technicians, and system operators designing, operating, and maintaining pump and compressor systems in oil and gas facilities.
What will you learn?
Selecting the appropriate integrated pump and compressors units (drivers, pumps, compressors, and auxiliary systems)
Integrating the pump or compressor units with the upstream and downstream piping and process equipment
Evaluating pump and compressor units and their drivers in multiple train configurations, parallel and series
Identifying the key local and remote control elements of pumps and compressors as well as their drivers
Defining the major life-cycle events, such as changes in flows, fluid composition, and operating conditions that can affect equipment selection and operating strategies
Assessing the key pump hydraulics and compressor thermodynamics, and their effect on selection and operations
Identifying significant operating conditioning monitoring parameters and troubleshooting techniques
Instructor
Verified
53 students
4.4 (40 reviews)
Instructor
#General maintenance management
#Plant shutdown management
Strategic professional with over 25 Years of experience in Mechanical Maintenance, Maintenance Engineering & Operations and other related activities.
Expertise in developing and implementing competency (OPITO Level 2&3) development program for the mechan...
Read more
Upcoming sessions
Date
Location
Language
Price
Format
Any time
Online

, Russian

Russian
$39,99

Self-paced

Self-paced
Register for the course

---























Frequently Asked Questions (FAQ)
Instructors in this discipline
Expand
Students feedback
Overall assessment of the course
4.4
50%
44%
6%
0%
0%
The learning objectives were clear throughout the entire training process
4.3
44%
44%
13%
0%
0%
I am confident that I will be able to apply the acquired knowledge / skills in their work
4.2
31%
56%
13%
0%
0%
Learning objectives have been achieved
4.3
44%
44%
13%
0%
0%
The content of the program matched my work tasks
4.1
31%
50%
19%
0%
0%
The complexity of the training program corresponded to the level training trainees
4.2
31%
56%
13%
0%
0%
After completing this training program, I have upgraded your level of knowledge in this area
4.1
38%
38%
25%
0%
0%
After completing this training program, I have upgraded the level of their skills in this area
4.1
31%
44%
25%
0%
0%
I can recommend this program to my colleagues
4.4
50%
38%
13%
0%
0%
More details
Serik
18.11.2021
5.0
Arman
17.11.2021
4.0
Artur
17.11.2021
5.0
Azamat
16.11.2021
5.0
Expand
Fundamentals of Pumps and Compressors
Language:
English, Russian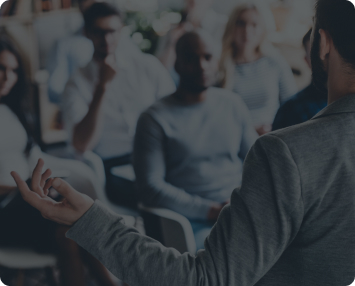 Request this course for your company in a in-house format