Technical Education Academy
Trainings, seminars, master classes from expert practitioners, conferences and modular programmes
NEW
147
API 579 training - fitness for service
Standard API 579 describes evaluation procedures for technical condition, defects and damages, residual life and fitness for service for equipment, primarily pressure vessels, piping and tanks.
The s...
Maintenance management
000446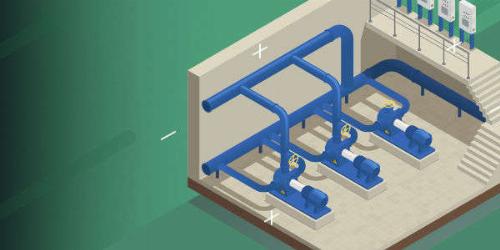 Features of training
01
Practitioners as trainers and consultants
Learn from cool practitioner instructors who are recognized experts in their field
You upgrade your networking - you develop a network of professional contacts
Stay on trend - influencer instructors run their own blogs
You receive micro-consultations and serious research on a topic of interest
02
Adaptive, personalized learning
You choose an instructor, an interesting program and a training schedule
Draw up your individual training plan based on your interests and recommendations of the expert community
Track your learning progress and get recommendations on how to optimize your efforts
Receive feedback and coaching from practicing instructors
03
Skill training and business workshops
You practice the skills you need to work through simulations, analysis of business scenarios and examples, and you perform practical exercises and role-playing games
You participate in Business Workshops, in which you participate in the development of a training program, within the framework of the topic, time and experience
04
A set of useful techniques and tools for solving business problems
Modern teaching materials developed by expert practitioners, based on international standards
Sets of methodological tools for solving business problems
05
Learning based on competency models
You study according to curricula developed based on international standards recommended by professional associations
You pass a self-assessment of competence and define development zones
06
Access to training from anywhere at any time
You study online, track reports on the progress and dynamics of learning in your personal account with advanced analytics
07
Modern machine learning technologies
Intelligent system for selecting listeners according to the level of knowledge and interests
The program is constantly adapting to your level of knowledge, rhythm of life and interests
08
Digital Certificate of Learning
Blockchain-protected digital learning documents
Instant social media integration
Feedback from students

Andrei K.
Customs clearance specialist
Everything must be approached with knowledge of laws and customs procedures, then many typical mistakes and difficulties can be avoided. It was useful to learn about the peculiarities of customs regulation and planning of the route of passage of goods. The knowledge gained on customs processes and various methods of regulation will help organize work many times more efficiently!

North Caspian Operating Company
Vasilii M.
Mechanical technician
The learning process is built professionally, it was exciting and interesting to study. I liked that the instructor was experienced, explained clearly, in addition, I received comprehensive answers to questions. As a result, I figured out the basic functions of HVAC systems and equipment. I also got additional motivation for work! It is very helpful to know how to make your living or working environment comfortable.

Caspian Pipeline Consortium
Sergei A.
Process plant operator
I received a lot of useful information, especially about gas fire extinguishing systems and basic rules for working with fire-fighting equipment. I would like to note the fascinating presentation of the material and professionalism. Everything is clear and the teacher is super! The explanations were clear and descriptive, in particular thanks to the video material and the answers to the questions of the participants. I will be happy to apply the acquired knowledge in the operation of systems. Thank you!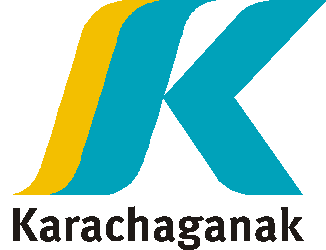 Karachaganak Petroleum Operating
Aigul V.
Pipeline engineer
Through training at TECEDU, I have improved my understanding of oil and gas pipeline equipment. It was comfortable and interesting to study. Most importantly, I can already see the results. On the basis of the knowledge gained, I independently conduct a technical assessment of the supplied equipment, I do better. I would like to thank you for the clarity and clarity of the presentation of the information and the high professional level!

Viktor T.
Deputy Manager of Offshore Operations
We are grateful to TECEDU for the knowledge gained and the high-quality organization of training! The training was held at the highest level and showed how already now we can use knowledge to optimize our work. The instructor was convincing, he was not only able to clearly explain many of the nuances, but also motivated to achieve results! It was helpful to do the stop planning exercise. Based on the knowledge gained in planning outages and repairs of equipment, we were able to reduce the downtime at the enterprise. We highly recommend it!

Kazakh Gas Processing Plant
Serik P.
Head of Gas Treatment Section
I appreciate the learning experience at TECEDU. A decent teacher, experienced, speaks clearly and at a comfortable pace. I liked how the educational process is organized. An adequate balance of theory and practice, knowledge, theory and model are applicable in the work. The training was effective. Recommend.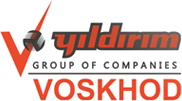 The TECEDU program was helpful. Received the solid knowledge necessary for work. Thanks to them, he made the technical inspection of Ansul systems more efficient and accurate. Descriptions of systems, models, techniques of work - the information is given in the required volume, in a language understandable for specialists. In general, I highly appreciate the training.
Expand