Leadership and management development
Training in management and leadership development is a long-term investment, and therefore it is important to develop internal corporate programs in order to "educate" and develop managers within the organization.
Leadership
Management
Leadership training
Team management
Digital leadership
Leaders development model
Strategic management
Why is it important
The leadership development system allows:
identify skills required by company managers;
assess current potential of the manager;
identify strengths and weaknesses of the leaders for their further development.
Who will benefit from it
Entry-level and mid-level managers, as well as first-time managers.
What is the result
Entry-level and mid-level managers, as well as experienced managers, will receive useful tools to effectively fulfill their leadership role.
Available training programs
Basic/Entry level
Duration: 50 - 100 hours (1 – 3 months)
The target audience: entry-level managers and "beginners" (team leaders, foremen, supervisors)
Intermediate level
Duration: 120 - 200 hours (3 - 6 months)
The target audience: middle managers (heads of departments and deputy heads of departments)
Advanced level
Duration: 200 - 350 hours (6 - 12 months)
The target audience: middle and senior managers (deputy heads of divisions/departments, heads of divisions/departments)
---
Key functions of managers
Planning
Definition of goals, objectives, general direction of work
Organization
Creating an organizational structure to achieve goals
Coordination
Ensuring team goals are achieved with available resources
Management and leadership
Distribution of tasks and work within the team in order to complete them
Control
Control plans and track progress
Standard programs
The standard intensive leadership development program includes following modules:
The main responsibilities of the target audience (functionality):
Supportive leadership and development of team members
Project management
Plan and monitor workloads and resources
Drawing up operational plans
Problem solving
Relationship building
Main themes:
What is leadership;
Team monitoring;
Building working relationships;
Development of team needs;
Team management to achieve results;
Building relationships with stakeholders;
Effective communication;
Assistance in the implementation of the project;
Managing daily activities to achieve results;
Budget and resources management.
The main responsibilities of the target audience (functionality):
Strategic planning
Creation and execution of operational plans
Project management
Leading and managing teams
Change management
Financial and resource management
Talent management
Supporting people through coaching and mentoring.
Main themes:
Understanding group dynamics;
Preparation of management reports and presentations;
Organizational culture, values and behavior;
What is it to be a leader;
Planning for the development of yourself and the team;
Operational risk management;
Ethical organizational governance;
Idea and innovation management;
Principles of management and leadership in an organizational context;
Develop, manage and lead a team to achieve success;
Stakeholder Relationship Management;
Project management;
Financial management;
Leadership in the digital age.
The main responsibilities of the target audience (functionality):
Setting strategy, direction and vision
Ensuring a clear understanding of purpose
Implementation of strategic intent
Main themes:
Ethical organizational governance;
Organizational structures;
Making managerial decisions;
Personal development as a strategy;
Strategic leadership;
Productivity increase;
Management strategies;
Financial management;
Strategic information management;
Conducting strategic project management;
Strategic implementation of organizational change.
Other subjects are available upon request.
Teaching methods
Ability and personality tests;
Lectures and seminars;
Group exercises;
Analysis of situations and cases (business cases);
Business games and simulations;
Project and independent work;
Supporting tasks (between learning modules);
Experience exchange or job rotations;
Group and individual coaching.
Instructor profile
Our business instructors provide knowledge that cannot be found in textbooks and books. It is important for us that specialists can clearly and clearly convey their experience, knowledge and vision of the business, so each trainer has been working as an instructor for at least 3 years. Some have an MBA.
Experience and qualifications:
Management experience;
Teaching experience;
Extensive experience in one of the TOP-500 international companies;
Higher education + further professional development and training;
Typically an MBA.
Key phases of the modular program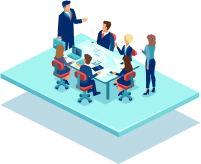 Understand the corporate culture of the company, its processes and requirements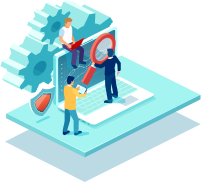 Develop the corporate management competencies model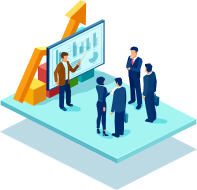 Select and evaluate participants and develop individual development plans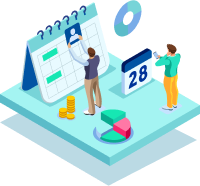 Develop customized management / leadership development program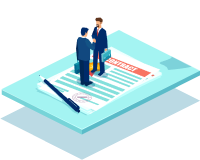 Final assessment and award ceremony
Frequently asked questions
How to start a partnership with TECEDU
In this case, the interested companies will not have any difficulties. It is enough to call back the specified phone numbers on the website, and then our employees will quickly orientate in the right direction and select the most suitable conditions.