NEW
752
0
Course code: 000363
4.3
7 ratings
9 students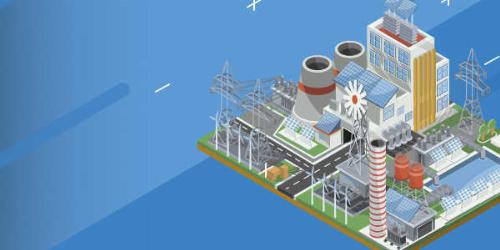 What this course about?
A sudden loss of power will disrupt most business operations and could lead to a company being unable to trade. Where a company regards electrical power as critical then there will be a need for a continuous or back up power system. The installation of a UPS will provide the necessary continuity.
There are however problems with these installations when there is a need for maintenance especially the use of by-pass. Power Quality compatibility problems may cause failure, which was the reason for the original UPS installation
Who is this course for?
This training programme will enable the technicians and maintenance staff to perform correct maintenance procedures and troubleshooting of the UPS and battery systems (electrical engineers, maintenance technicians, management professionals, project engineers)
What will you learn?
Understand the importance of a UPS system
Awareness of the types, care and maintenance of batteries
Comprehend the construction and functionalities of the static UPS system
Exposed to the operation, construction and characteristics of the diesel rotary uninterruptible power systems
Determine the maintenance strategies for the UPS systems
Instructor
Verified
18 students
4.5 (13 reviews)
Instructor
#Automated process control system
#Automation and control
В 1978г. окончил ГПТУ-8 при Волгоградском тракторном заводе, по специальности «Эксплуатация промышленного электрооборудования»
В 1986 году окончил Астраханский техникум связи по специальности «Районная электросвязь и радиофикация».
В 1992 году окончил В...
Read more
Upcoming sessions
Date
Location
Language
Price
Format
Any time
Online

, Russian

Russian
$19,99

Self-paced

Self-paced
Register for the course

---























Frequently Asked Questions (FAQ)
Instructors in this discipline
Expand
Students feedback
Overall assessment of the course
4.3
43%
43%
14%
0%
0%
The learning objectives were clear throughout the entire training process
4.0
29%
43%
29%
0%
0%
I am confident that I will be able to apply the acquired knowledge / skills in their work
4.0
29%
57%
0%
14%
0%
Learning objectives have been achieved
3.9
43%
14%
29%
14%
0%
The content of the program matched my work tasks
3.7
29%
29%
29%
14%
0%
The complexity of the training program corresponded to the level training trainees
4.1
29%
57%
14%
0%
0%
After completing this training program, I have upgraded your level of knowledge in this area
3.9
43%
14%
29%
14%
0%
After completing this training program, I have upgraded the level of their skills in this area
3.9
43%
14%
29%
14%
0%
I can recommend this program to my colleagues
3.7
43%
14%
29%
0%
14%
More details
Nursultan
27.11.2022
4.0
Talgat
27.11.2022
5.0
Sergei
27.11.2022
5.0
Kakimgali
26.11.2022
5.0
Expand
UPS system training
Language:
English, Russian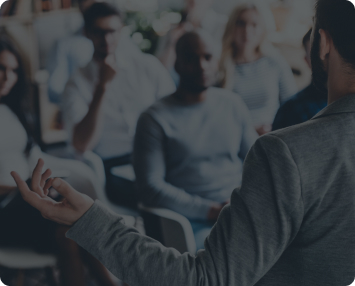 Request this course for your company in a in-house format