NEW
974
0
Course code: 000055
Operational Risk Management Center
International Minimum Industry Safety Training
4.0
2 ratings
3 students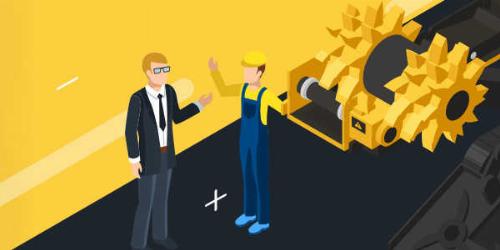 What this course about?
This introductory safety training program is designed to introduce the fundamental safety elements of the oil & gas industry to new starts, giving an appreciation of the potential hazards and controls that might be encountered by personnel. It also ensures the knowledge and understanding of these basic safety elements are maintained and current amongst the existing workforce.
Who is this course for?
All workers requiring basic awareness and/or a qualification in HSE. These may include field/operations staff, office workers, engineers, supervisors, project managers, and aspiring HSE professionals.
Pre-course requirements
Базовое понимание о промышленной безопасности
What will you learn?
List major and daily hazards that could occur in oil and gas operations
Appreciate the importance of working safely and safety observation systems
Understand the risk assessment process
Articulate tasks that require permit to work
Appreciate personal responsibility in maintaining asset integrity
Use manual handling techniques
Efficiently control the use of hazardous substances
Apply knowledge and practices of working at height
Be aware of key principles of safe mechanical lifting activities
Instructor
Verified
41 students
4.6 (19 reviews)
Instructor-expert
#Crude oil processing
#Oil and gas production
Александр Александрович – уникальный специалист в нефтегазовой отрасли с более чем 40-летним успешным опытом работы в ведущих компаниях, таких как «Тенгизшевройл», «Лукойл» и Saipem. Он получил образование по специальности «инженер-химик – технолог по пер...
Read more
Upcoming sessions
Date
Location
Language
Price
Format
Any time
Online

, Russian

Russian
$39,99

Self-paced

Self-paced
Register for the course

---























Frequently Asked Questions (FAQ)
Instructors in this discipline
Expand
Students feedback
Overall assessment of the course
4.0
0%
100%
0%
0%
0%
The learning objectives were clear throughout the entire training process
4.0
0%
100%
0%
0%
0%
I am confident that I will be able to apply the acquired knowledge / skills in their work
3.5
0%
50%
50%
0%
0%
Learning objectives have been achieved
4.0
0%
100%
0%
0%
0%
The content of the program matched my work tasks
4.0
0%
100%
0%
0%
0%
The complexity of the training program corresponded to the level training trainees
4.5
50%
50%
0%
0%
0%
After completing this training program, I have upgraded your level of knowledge in this area
4.0
0%
100%
0%
0%
0%
After completing this training program, I have upgraded the level of their skills in this area
4.0
0%
100%
0%
0%
0%
I can recommend this program to my colleagues
3.5
0%
50%
50%
0%
0%
More details
Alexandr
03.03.2023
4.0
Karl
03.03.2023
4.0
Expand
International Minimum Industry Safety Training
Language:
English, Russian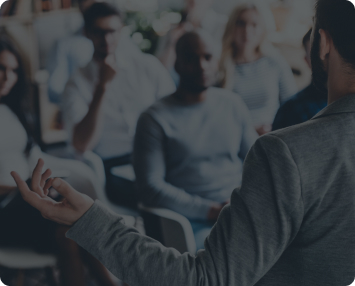 Request this course for your company in a in-house format