NEW
2273
1
Course code: 000241
School of Computer Science
Advanced MS PowerPoint Presentation
4.5
31 ratings
103 students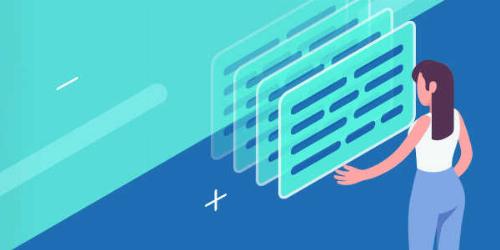 What this course about?
Develop the skills needed to plan, create, and deliver presentations to a range of audiences. This module sets out advanced knowledge relating to planning and designing presentations, as well as the skills needed to produce advanced presentation outputs using a presentation application.
The Presentations (Advanced) module covers the advanced skills needed to plan and create effective presentations, manage and protect presentations, as well as the technical considerations of giving presentations.
Presentations are helpful in a wide range of business settings and are now a standard communication tool. At the same time, how information is presented has a big impact on how well that information is understood. Workers need to be able to communicate complex information in ways that suit different types of audience and for different purposes.
Who is this course for?
This module is suitable for a wide range of candidates; for example, employees who need to share knowledge with others, entrepreneurs pitching for support or investment, business people selling a product or service, or academics presenting research findings or new projects.
Pre-course requirements
Basic skills in MS PowerPoint Presentation
What will you learn?
Understand target audience, venue and technical considerations in presentation planning
Create and modify templates and themes, and work with slide master layouts.
Enhance a presentation using built-in drawing and image tools. Use alternative text for accessibility.
Apply advanced chart formatting features and create and edit diagrams.
Insert audio and video, create audio and screen recordings, and apply built-in animation features.
Use linking, embedding, importing and exporting features to integrate data. Use password protection to secure a presentation.
Work with custom slide shows and apply slide show settings. Use presenter view and control a slide show.
Instructors
Verified
14 students
5.0 (4 reviews)
Специалист в области коммуникационного дизайна. Обладаю профессиональными навыками в области веб-дизайна, графического и UI/UX дизайна. Занимаюсь визуальным сопровождением всех проектов компании, улучшаю взаимодействие посетителей сайтов с помощью пользов...
Read more
Verified
91 students
4.5 (28 reviews)
Instructor-expert
#Learning and development
#Training
Ольга Цаповская - сертифицированный преподаватель Microsoft Office и Microsoft Certified Trainer (MCT) с уровнями MOS Master и MOS Expert. С большим преподавательским стажем, Ольга любит делиться своими знаниями и опытом, а также помогать другим достичь у...
Read more
Upcoming sessions























Frequently Asked Questions (FAQ)
Students feedback
Overall assessment of the course
4.5
65%
26%
6%
3%
0%
The learning objectives were clear throughout the entire training process
4.5
58%
35%
3%
3%
0%
I am confident that I will be able to apply the acquired knowledge / skills in their work
4.4
61%
29%
3%
3%
3%
Learning objectives have been achieved
4.4
58%
32%
6%
0%
3%
The content of the program matched my work tasks
4.4
55%
32%
10%
0%
3%
The complexity of the training program corresponded to the level training trainees
4.5
65%
26%
10%
0%
0%
After completing this training program, I have upgraded your level of knowledge in this area
4.4
58%
32%
3%
3%
3%
After completing this training program, I have upgraded the level of their skills in this area
4.4
55%
35%
3%
3%
3%
I can recommend this program to my colleagues
4.5
61%
32%
3%
0%
3%
More details
Axuirik
16.05.2022
5.0
Aibolat
08.05.2022
5.0
Kairat
04.05.2022
3.0
Turarbek
02.05.2022
4.0
Expand
Advanced MS PowerPoint Presentation
Language:
English, Russian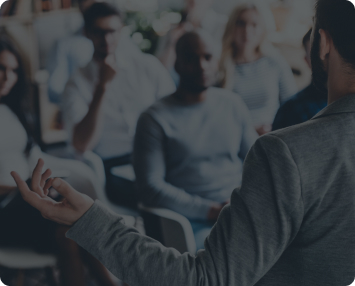 Request this course for your company in a in-house format