NEW
296
1
Course code: 000390
Control Valves and Actuators: Selection, Calculations, Sizing, Applications, Operation, Diagnostics
3.0
2 ratings
3 students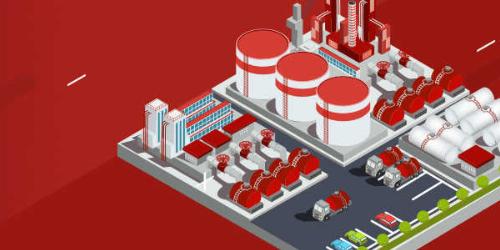 What this course about?
In the oil, gas and petrochemical industry, precision control of the flow of product through valves in the system is vital, and modulation of that flow depends on the valve actuator. These critical pieces of equipment must perform reliably and safely under the most extreme conditions: very high and low temperatures, drought or high-rainfall environments, remote situations in deserts or the arctic, and the corrosive effects of chemicals, high humidity or salinity for extended periods. In potentially explosive atmospheres, explosion protection is required; and in some applications, fireproof operation is critical.
In addition to the core function of opening and closing the valve, the actuator forms a crucial interface between the process and the supervisory control system, providing seamless integration into whichever distributed control system (DCS) is used in the plant network. Moreover, where the Industrial Internet of Things (IIoT) plays a role, electric actuators equipped with powerful electronics must serve as information hubs, providing direct access to a wide variety of both process and diagnostics data.
Plant and pipeline operations depend on a high degree of valve automation for fundamental functions. The complex processes involved with the flow of material, pumping stations, compressor stations, etc., require the valve positioning to be accurate and extremely reliable.
Actuators must operate the full range of valves—from ball valves, butterfly valves, gate valves to others—to control the flow of both gas and liquids. Typically, ball or butterfly valve actuation requires part-turn actuators that provide a swivel movement of generally 90 degrees for full travel. Gate valves, on the other hand, typically need multi-turn actuators that provide a high number of turns to operate the valve from open to close and vice versa
Another differentiation is the type of duty the actuator has to perform, whether that's open/close or modulating. Actuators used to isolate a segment, allow maintenance or interruptions in the process, or in worst case stop a leak, are required to operate infrequently to open or close shut-off valves.
Modulating actuators, on the other hand, provide enhanced positioning accuracy for control valves to precisely modulate the flow within pipes. In the upstream segment, this is for the flow of crude oil and natural gas; in the midstream segment, it's for the storage and transportation of resources. In the downstream segment, this is for the refining process of crude oil, as well as the sale and distribution of both the refined product (i.e., gasoline, fuel, asphalt, etc.) and to feed raw materials to a variety of petrochemical industries that use petroleum-based products to make plastics, fertilizers, pharmaceuticals and more.
Who is this course for?
Process, chemical and mechanical engineers, operation, technical service and maintenance professionals, technical professionals responsible for maintenance and repair of equipment.
What will you learn?
Compare various types of final control elements
Understand a typical valve operation in a control loop
Differentiate between various types of valves and the benefits of each
Compare rising stem to rotary style valves
Analyze a control system to determine control valve needs
Use ISA standards for control valve specification and selection
Size valves for any flow condition likely to be found in a process plant
Evaluate and select actuators for specific applications
Specify appropriate auxiliaries including positioners and I/P transducers
Design control valve installations that are safe and trouble-free
Competencies
Mechanical engineering and pipeline systems
Compressor systems
Design of piping systems
Pipeline system maintenance
Pump and motor alignment
Instructor
Verified
123 students
4.7 (96 reviews)
Instructor-expert
#Mechanical engineering and pipeline systems
#Static equipment
Read more
Upcoming sessions























Frequently Asked Questions (FAQ)
Instructors in this discipline
Expand
Students feedback
Overall assessment of the course
3.0
0%
50%
0%
50%
0%
The learning objectives were clear throughout the entire training process
4.5
50%
50%
0%
0%
0%
I am confident that I will be able to apply the acquired knowledge / skills in their work
4.0
50%
0%
50%
0%
0%
Learning objectives have been achieved
4.0
50%
0%
50%
0%
0%
The content of the program matched my work tasks
4.0
50%
0%
50%
0%
0%
The complexity of the training program corresponded to the level training trainees
3.5
50%
0%
0%
50%
0%
After completing this training program, I have upgraded your level of knowledge in this area
3.5
50%
0%
0%
50%
0%
After completing this training program, I have upgraded the level of their skills in this area
3.5
50%
0%
0%
50%
0%
I can recommend this program to my colleagues
3.5
50%
0%
0%
50%
0%
More details
Rustem
28.04.2023
4.0
Aibolat
28.04.2023
2.0
Expand
Control Valves and Actuators: Selection, Calculations, Sizing, Applications, Operation, Diagnostics
Language:
English, Russian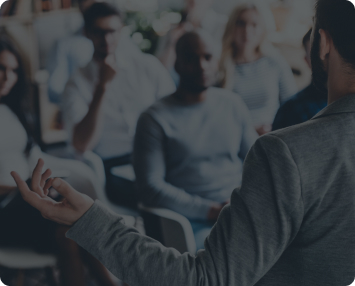 Request this course for your company in a in-house format