NEW
180
0
Course code: 000403
Magnetrol level meters, flow transmitters adjustment, calibration, failures detection
5.0
4 ratings
7 students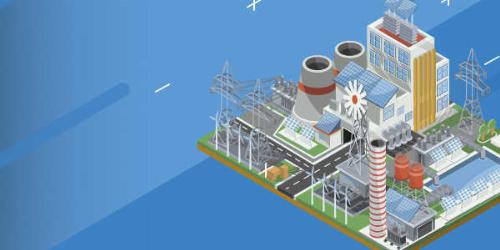 What this course about?
В данном курсе рассматриваются вопросы применения средств измерения (СИ) уровня и расхода в системе
контроля технологических процессов нефтегазовой отрасли, критерии выбора СИ для ведения технологического процесса
и коммерческого учета, а также вопросы их настройки, калибровки и обнаружения неисправности.
Who is this course for?
Данный курс предназначен для прибористов (слесарей) КИПиА (контрольно-измерительных приборов и автоматики) и операторов
технологических установок занимающихся эксплуатацией и техническим обслуживанием средств измерения уровня и расхода.
What will you learn?
В процессе обучения вы получите знания по способам измерения уровня и расхода технологических сред, а также их устройстве, настройки, калибровки, обнаружения неисправности и порядке их выбора
На основе полученных знаний Вы сможете сократить время на поиск неисправностей датчиков измерения уровня и расхода, обеспечить их правильную эксплуатацию, что позволит продлить срок их эксплуатации и сократить количество отказов оборудования
Competencies
Flow and level measurement
Instructor
Verified
18 students
4.5 (13 reviews)
Instructor
#Automated process control system
#Automation and control
В 1978г. окончил ГПТУ-8 при Волгоградском тракторном заводе, по специальности «Эксплуатация промышленного электрооборудования»
В 1986 году окончил Астраханский техникум связи по специальности «Районная электросвязь и радиофикация».
В 1992 году окончил В...
Read more
Course outline
1
Измерение уровня в системе контроля технологических процессов (Familiarization snippet)
1.3. Технологии измерения уровня (магнитные, волноводные, ультразвуковые, буйковые)
1.5. Типы измерения уровня
1.6. Критерии выбора датчика измерения уровня
1.7. Настройка, калибровка и обнаружение неисправностей датчиков уровня
2
Датчики измерения расхода газа и жидкости
2.1. Методы измерения расхода
2.2. Критерии выбора датчиков расхода
2.3. Обзор датчиков расхода различных производителей
3
Датчики измерения расхода PANAMETRICS
3.1. Ультразвуковые расходомеры жидкости, газа и пара
3.2. Стационарный массовый расходомер факельного и топливного газа GF868
3.3. Методики измерений, применяемые на узлах учета расхода жидкости, газа и пара
3.4. Требования к программному обеспечению датчиков измерения расхода
3.5. Настройка, калибровка и обнаружение неисправностей датчиков измерения расхода
Upcoming sessions
Date
Location
Language
Price
Format
Any time
Online

, Russian

Russian
$19,99

Self-paced

Self-paced
Register for the course

---























Frequently Asked Questions (FAQ)
Instructors in this discipline
Expand
Students feedback
Overall assessment of the course
5.0
100%
0%
0%
0%
0%
The learning objectives were clear throughout the entire training process
5.0
100%
0%
0%
0%
0%
I am confident that I will be able to apply the acquired knowledge / skills in their work
5.0
100%
0%
0%
0%
0%
Learning objectives have been achieved
5.0
100%
0%
0%
0%
0%
The content of the program matched my work tasks
5.0
100%
0%
0%
0%
0%
The complexity of the training program corresponded to the level training trainees
5.0
100%
0%
0%
0%
0%
After completing this training program, I have upgraded your level of knowledge in this area
5.0
100%
0%
0%
0%
0%
After completing this training program, I have upgraded the level of their skills in this area
5.0
100%
0%
0%
0%
0%
I can recommend this program to my colleagues
5.0
100%
0%
0%
0%
0%
More details
Kurmet
24.11.2022
5.0
Yuriy
24.11.2022
5.0
Garifulla
24.11.2022
5.0
Zamir
24.11.2022
5.0
Expand
Magnetrol level meters, flow transmitters adjustment, calibration, failures detection
Language:
English, Russian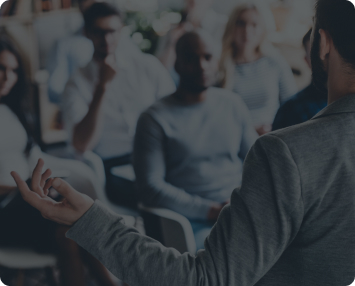 Request this course for your company in a in-house format