NEW
583
2
Course code: 000471
ASME PCC-2 (Repair of Pressure Equipment)
4.6
5 ratings
6 students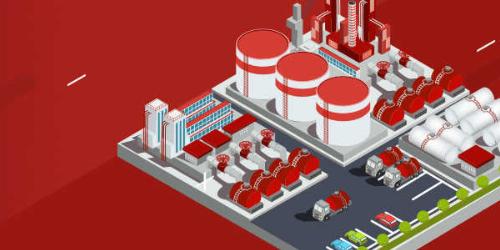 What this course about?
ASME PCC-2, being a relatively new standard and fairly popular, has proved to be useful for repair of pressure equipment and piping. Many large companies have adopted these procedures and incorporated them in their company specifications. The intent behind this training program is to introduce this standard to all attendees and understand all the basic concepts and philosophy, as well as the various procedures for repair of pressure equipment and piping.
We also will discuss the limitations, advantages, and disadvantages of the procedures mentioned in the standard. The correlation of this PCC-2 standard with other in-service codes and standards, such as: API 510 Pressure Vessel Inspection Code. In-Service Inspection, Rating, Repair, and Alteration; API 570 Piping Inspection Code. Inspection, Repair, Alteration, and Rerating of In-service Piping Systems; API 579-1 Fitness-For-Service; API 579-2 Fitness-For-Service. Example Problem Manual. It will help all engineers to collectively troubleshoot and resolve problems/ issues at site related to temporary/ permanent repairs of equipment and piping.
Who is this course for?
This training program is suitable for Piping, Pressure Vessel, Tank design engineers, plant operating managers and engineers, process engineers. The course is also recommended for inspection and reliability persons, and engineers involved in maintenance, repair, and troubleshooting of plant equipment in Petrochemical, Refining, and Chemical industries. This course is also intended for technicians and engineers involved in calculation, design, selection, manufacturing, safety, quality and maintenance of systems and equipment in industrial processes.
What will you learn?
To comprehend the damage and in-service degradation experienced by Piping and Pressure vessels
To learn stepwise methodology for assessing flaws and defects developed during the service
To learn method of selecting between "3R" options (Run, Repair and Replace)
Assess future remaining life
Address the repair of key components when repair is necessary on the basis of right inspection and defect assessment
Decision making with regards to permanent or temporary repairs
How to choose the right repair plan
Executing repairs without causing any damage to equipment
To examine and test repaired requirements
Repair report and documentation
Apply NDT and testing procedures for repaired equipment and piping
Instructor
Verified
133 students
4.7 (101 reviews)
Instructor-expert
#Mechanical engineering and pipeline systems
#Static equipment
Read more
Upcoming sessions
Date
Location
Language
Price
Format
Any time
Online

, Russian

Russian
$39,99

Self-paced

Self-paced
Register for the course

---























Frequently Asked Questions (FAQ)
Instructors in this discipline
Expand
Students feedback
Overall assessment of the course
4.6
60%
40%
0%
0%
0%
The learning objectives were clear throughout the entire training process
4.8
80%
20%
0%
0%
0%
I am confident that I will be able to apply the acquired knowledge / skills in their work
4.8
80%
20%
0%
0%
0%
Learning objectives have been achieved
4.8
80%
20%
0%
0%
0%
The content of the program matched my work tasks
4.8
80%
20%
0%
0%
0%
The complexity of the training program corresponded to the level training trainees
4.8
80%
20%
0%
0%
0%
After completing this training program, I have upgraded your level of knowledge in this area
4.8
80%
20%
0%
0%
0%
After completing this training program, I have upgraded the level of their skills in this area
4.8
80%
20%
0%
0%
0%
I can recommend this program to my colleagues
4.8
80%
20%
0%
0%
0%
More details
Anton
05.05.2023
4.0
Arman
05.05.2023
5.0
Armat
05.05.2023
4.0
Expand
ASME PCC-2 (Repair of Pressure Equipment)
Language:
English, Russian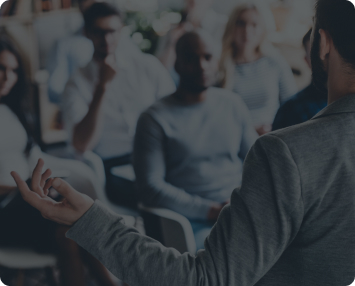 Request this course for your company in a in-house format